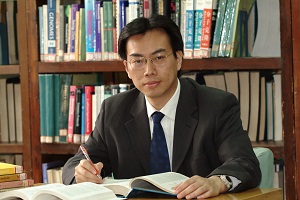 I am delighted that submissions are now open for the brand new open access journal, Biophysics Reports. | I am pleased to be joined by this distinguished Editorial Board..
I am proud to be launching this journal together with SpringerOpen, the most active open access publisher in the physical sciences. I am equally proud to be working with the Biophysical Society of China, and Biophysics Reports is the society's official journal.
With Biophysics Reports, we will provide a resource on novel theories, methods, protocols and improvements on basic research techniques in the biological and biomedical sciences.
Reasons to publish with us
● Rigorous peer review
● Free of charge for submission/publication
● Rapid publication upon acceptance
● Compliance with all open access mandates.
And you can download all the details and instructions for publishing in Biophysics Reports here.

Tao Xu
Institute of Biophysics, CAS
Editor-in-Chief