Articles in press have been peer-reviewed and accepted, which are not yet assigned to volumes /issues, but are citable by Digital Object Identifier (DOI).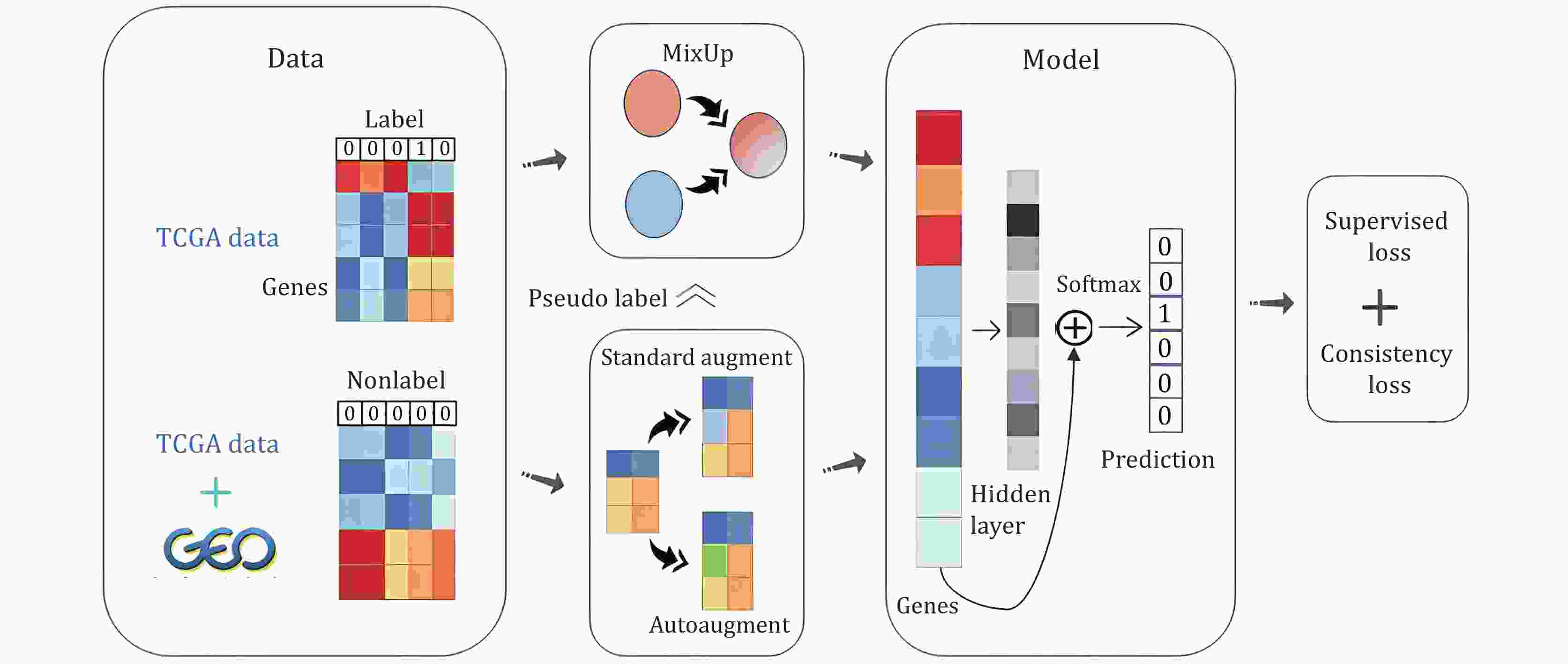 Abstract:
Identifying cancer-related differentially expressed genes provides significant information for diagnosing tumors, predicting prognoses, and effective treatments. Recently, deep learning methods have been used to perform gene differential expression analysis using microarray-based high-throughput gene profiling and have achieved good results. In this study, we proposed a new robust multiple-datasets-based semi-supervised learning model, MSSL, to perform tumor type classification and candidate cancer-specific biomarkers discovery across multiple tumor types and multiple datasets, which addressed the following long-lasting obstacles: (1) the data volume of the existing single dataset is not enough to fully exert the advantages of deep learning; (2) a large number of datasets from different research institutions cannot be effectively used due to inconsistent internal variances and low quality; (3) relatively uncommon cancers have limited effects on deep learning methods. In our article, we applied MSSL to The Cancer Genome Atlas (TCGA) and the Gene Expression Comprehensive Database (GEO) pan-cancer normalized-level3 RNA-seq data and got 97.6% final classification accuracy, which had a significant performance leap compared with previous approaches. Finally, we got the ranking of the importance of the corresponding genes for each cancer type based on classification results and validated that the top genes selected in this way were biologically meaningful for corresponding tumors and some of them had been used as biomarkers, which showed the efficacy of our method.
Abstract:
Mass spectrometry (MS)-based proteomics and phosphoproteomics are powerful methods to study the biological mechanisms, diagnostic biomarkers, prognostic analysis, and drug therapy of tumors. Data-independent acquisition (DIA) mode is considered to perform better than data-dependent acquisition (DDA) mode in terms of quantitative reproducibility, specificity, accuracy, and identification of low-abundance proteins. Mini patient derived xenograft (MiniPDX) model is an effective model to assess the response to antineoplastic drugs in vivo and is helpful for the precise treatment of cancer patients. Kinases are favorable spots for tumor-targeted drugs, and their functional completion relies on signaling pathways through phosphorylating downstream substrates. Kinase-phosphorylation networks or edge interactions are considered more credible and permanent for characterizing complex diseases. Here, we provide a workflow for personalized drug response assessment in primary and metastatic colorectal cancer (CRC) tumors using DIA proteomic data, DIA phosphoproteomic data, and MiniPDX models. Three kinase inhibitors, afatinib, gefitinib, and regorafenib, are tested pharmacologically. The process mainly includes the following steps: clinical tissue collection, sample preparation, hybrid spectral libraries establishment, MS data acquisition, kinase-substrate network construction, in vivo drug test, and elastic regression modeling. Our protocol gives a more direct data basis for individual drug responses, and will improve the selection of treatment strategies for patients without the druggable mutation.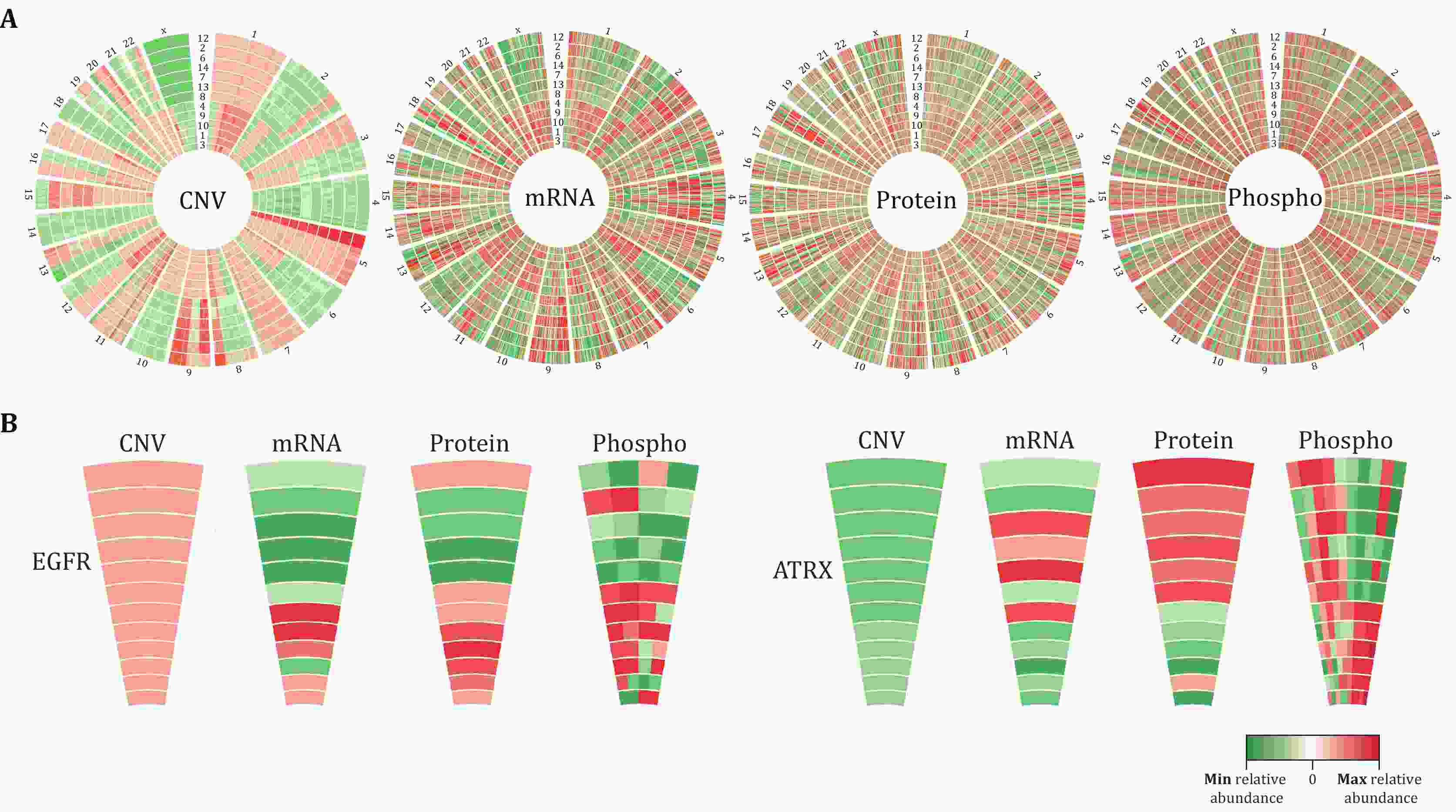 Abstract:
Phosphorylation is one of the most important post-translational modifications (PTMs) of proteins, governing critical protein functions. Most human proteins have been shown to undergo phosphorylation, and phosphoproteomic studies have been widely applied due to recent advancements in high-resolution mass spectrometry technology. Although the experimental workflow for phosphoproteomics has been well-established, it would be useful to optimize and summarize a detailed, feasible protocol that combines phosphoproteomics and data-independent acquisition (DIA), along with follow-up data analysis procedures due to the recent instrumental and bioinformatic advances in measuring and understanding tens of thousands of site-specific phosphorylation events in a single experiment. Here, we describe an optimized Phos-DIA protocol, from sample preparation to bioinformatic analysis, along with practical considerations and experimental configurations for each step. The protocol is designed to be robust and applicable for both small-scale phosphoproteomic analysis and large-scale quantification of hundreds of samples for studies in systems biology and systems medicine.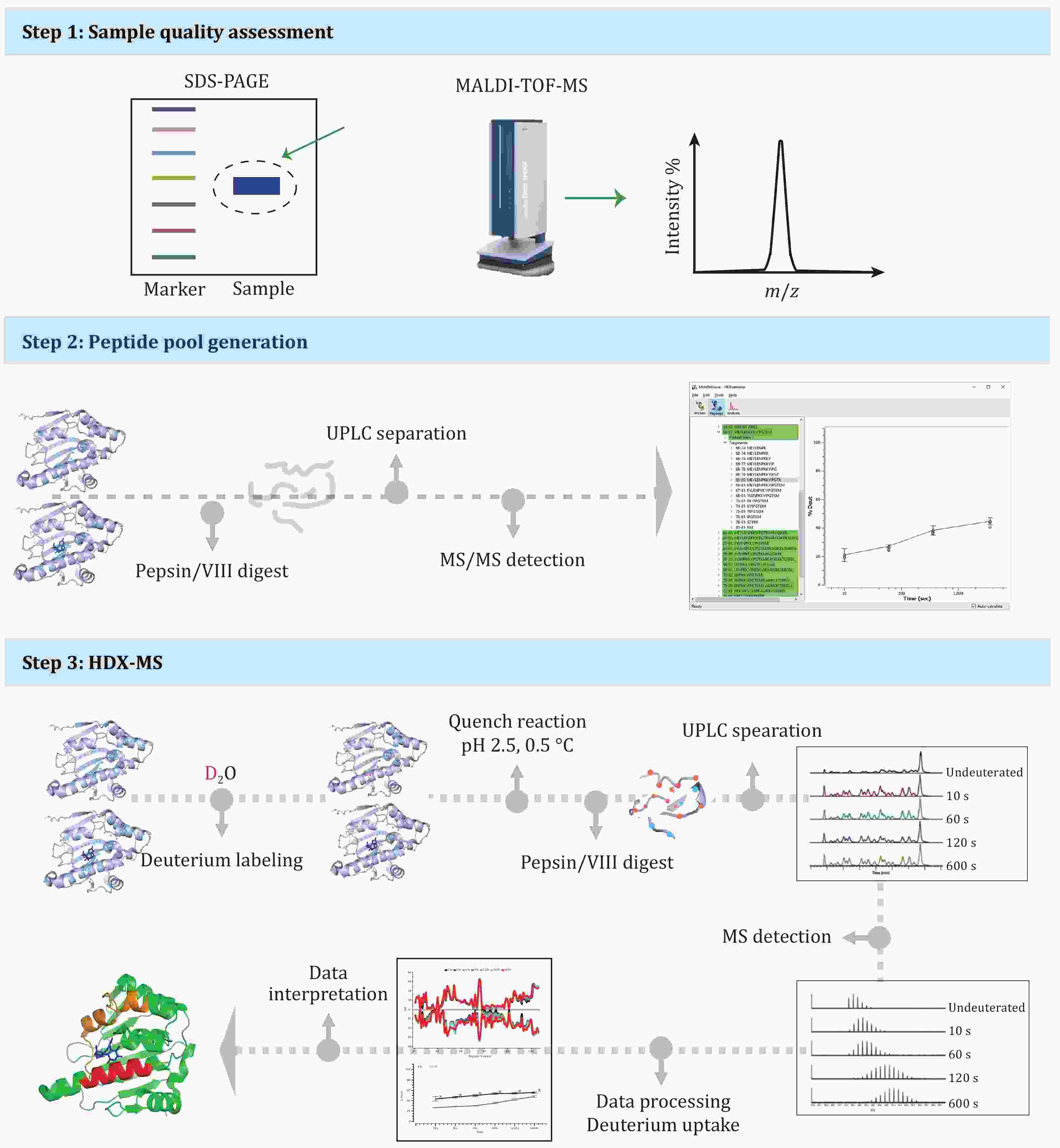 Abstract:
Protein–small molecule interaction is vital in regulating protein functions and controlling various cellular processes. Hydrogen deuterium exchange mass spectrometry (HDX-MS) is a powerful methodology to study protein–small molecule interactions, however, to accurately probe the conformational dynamics of the protein upon small molecule binding, the HDX-MS experimental conditions should be carefully controlled and optimized. Here, we present the detailed continuous-labeling, bottom-up HDX-MS protocol for studying protein–small molecule interactions. We took a side-by-side HDX kinetics comparison of the Hsp90N protein with or without the treatment of small molecules (i.e., Radicicol, Geldanamycin) for displaying conformational changes induced by molecular interactions between Hsp90N and small molecules. Our sensitive and robust experimental protocol can facilitate the novice to quickly carry out the structural characterization of protein–small molecule interactions.